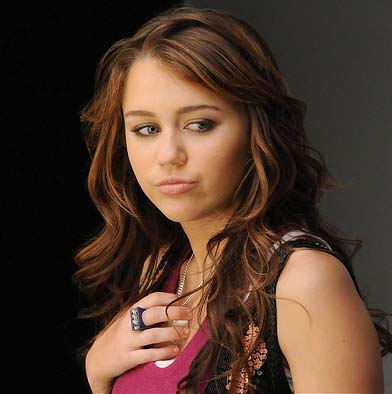 CHAOS WITCH
Name: Cross Runth
Gender: Female
Age: 16
Race: Witch/Human
Birth Day: december 25th
Occupation: works at Darkous Cafe - student
Description: A tall slender girl, who looks like she is starved half the time. she normally has scars and stitches on her arms as her aunt beats her to almost the brink of death. Brownish blonde hair and dull green eyes. She dresses in long sleeve clothing to hide the bruises from her beatings. pasty tan skin. she has a cross birthmark on her back
History:
Cross was once a happy girl whom always smiled, growing up in Eternal rose. But then one day her mother went missing; and her father was blamed for her disappearance. Cross's world changed as she was forced to live with her drunk aunt. Who hated magic, but her father always snuck her magic books since Cross is a witch half of one. Witches were known for their spells and helping people; but there were those who shunned the mortal race and strived to dominate. Living with her abusive aunt since the age of 7, she started attending school with bruises and stitches, sometimes not even coming for weeks at a time. Social services didn't do anything, as she was lost. Broken and tortured, she only found comfort in magic as she even turned away her child hood friends.
Inher high school years, she came across the wolf pack one day after her father told her to run to them if she can't take it sometimes. That is when she learned about the wolves as well as vampires. Liking the wolves better, and with her magic. she used it to turn herself into a wolf but she also became the witch doctor of the tribe for when they were sick. But at the same time, she still came to school with wounds that are fresh as they got worse. Latest one being stitches on her forhead from a broken wine bottle. She saw her child hood friend in school Troy, he looked different. but it seemed that he was hanging with vampires, as everyone she seemed to like was involved with vampires. Cross's father was one that ran with wolves as he used spells to turn himself into a wolf to be part of the eternal rose pack. but when he was forced to leave cause of what happened, he left his books and everything to cross so that she can have such freedom. His last words to her were "Run. run with the wolves if life gets too bad."
One day, a moonchild werewolf came to her offering her eternity as a werewolf like her mother. Finding out that is why her mother is missing, she nodded her head in agreement. She now takes lessons from Lucious whom she called Lucas. He began hanging with the wolf pack with her as he was studying all aspects of the native wolves. Telling Cross that he will change her at the age of eighteen so that she doesn't look like a young child all her life. Cross finds Selene to be her enemy as well as ansley. Since Ansley likes Drake, and so does Cross.
Personality: a shy and scared child. she doesn't like people knowing about her home life, as she is waiting to graduate so that she can run. She loves her father and mother very much, as her mother is missing and her father isn't allowed near her. Knowing the secret of vampires and wolves. She much rather hang with wolves than vampires
Strengths:
- magic
- cooking
- running
Weaknesess:
- Her aunt
- Temper
- Troy (Has a crush on him)
- Drake (Has crush on him)
- Talon (Has crush on him)
- Standing up for herself
Ability:
Herbal magic
Spells - combat magic.
Speaking to animals
Transforming into a wolf
Family:
- father: Adam Runth - wizard
- Mother: Adaline Runth - moon child werewolf
- Adopted uncle: Lucious - moon child werewolf
- aunt: Claudia Maxwell
Friends:
- Talon
- Zane
- Drake
- Troy
- The wolf pack
Other:
--------------
Name: Lucious Howl (real last name unknown) Nickname: Lucas
Gender: Male
Age: 1242 (looks 27)
Race: Moon child werewolf
Birth Day: Jan 23
Occupation: Historian
Description:
He has dark hair combed back normally as he dresses in the old style of clothing from the 1800's. Pale skin and bright silver blue eyes. He stood tall and has an old english accent that matches that of Drake his nephew. His wolf form is a cross between a wolf and mortal. A strong body but at the same time feirce.
History:
Long ago, when he was human. He was a noble man in England that was over baring and cruel to no extent. Then one day, he ticked off the wrong being and got bitten. turned into a werewolf, his eyes turned silver blue causing the people of his village to fear him. They tried to kill him and send him away. He reflected and saw what he has been doing to them and changed his ways. Giving his land and everything to his mortal family who happened to be his sister's family. He watched over them from time to time, as he traveled the land learning to control his wolf powers and learn about werewolves. then one day, he found the druid people who told him stories about people across the sea that knew how to turn into a wolf. He traveled to america where he watched and spoke to many of the tribes about this as he was a different werewolf than them.
For years he spent studying and working hard to control. He came to Eternal Rose where he met Adaline during a full moon night. she had been in the woods, he had bit her causing her to be a werewolf like him. He took her to Romania where she learned to control her skills by him but she worried about her daughter. so untill she could control her blood thirst, Adaline asked Lucious to look after Cross for her and help her. Lucious nodded his head. HE showed up when Cross was fifteen, unable to take her from her abusive home. So he did the next best thing, and gave her a place to run to if she needed a place to go. Lucious is a bi-sexual at any rate, so both sexes interest him. But he is rather protective over his nephew and over Cross since he had to keep his promise to Adaline since he ruined her life.
Personality: A kind man, with a sick since of humar. He is fond of his nephew and the darkous family, since Drake is his nephew from his mother's side. Well an ancestor but he was always welcome by his mortal family during those years. He doesn't like the smell of vampires, but deals with it as he was working on his own to learn about all the packs of werewolves. Each kind was different to him.
Strengths:
- Transformation
- Cooking
- cleaning
- Writing
- control over his blood lust
- Painting
Weaknesess:
- full moons
- Drake Razorite (will do anything for his nephew)
- Cross (thinks of her like his neice)
- His temper
- balance
Ability: super control
Family:
- Razorite Coven (in-laws)
- drake Razorite (newphew)
- Cross (adopted neice)
- Adaline Runth (he turned her into a werewolf)
Friends:
- Selene darkous
- Talon
- Zane
- the eternal rose wolf pack
Other:
------------
Moon child werewolves:
this race has been hunted by the volturi to near extinction. Lucious has escaped that for many years, as he ran away to america where the volturi dare not go. the moon child race were werewolves who turned by the moon. After years they learned how to control the transformation at will, but on full moon nights they tend to go on a rampage for young ones. Older ones, just walk around the woods looking for game to hunt or to be alone. Like vampires, they drink blood but eat mortal food if they can not find blood since their bodies are able to change. They have to stay out of the sunlight, cause unlike vampires the moon child's wolves bones glow instead of sparkle.
--------
Witches/wizards
these people are known for their healing abilities. they normally keep to themselves as they practice their magic of herbs, spells, and more. some can turn into animals and some can cause nothing but destruction with spells. they are a proud race. there are different versions of this, as the rule of times three comes back for bad spells so many of them tend to stay to light magic. Normally witches and wizards mate with other mages, and not any other race cause they find it to be a disgrace.
they can turn herbs such as chili pepper leaves into a power that when blown at a persons face, makes the victim feel like they are burning. they are not immortal.