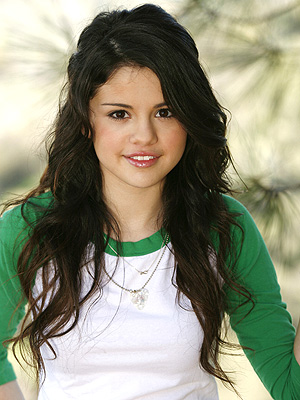 Name:

Skye Pratt
Gender:

Female
Age:
16
Race:

Human for now but will turn into werewolf
Birth Day:
January 14, 1993
Occupation:

Student, Mechanic
Description:

Skye is one to always have a Bright smile on her face, to brighten everyone else's day. Her style is sorta Tomboyish, but she can clean up very nicely when she has too. Most of the time she wears jeans, converse and a comfy T-shirt. Usually her hair is down, sept for when shes working on her car she puts it back in a pony tail then.
History:
Skye has lived her whole life in Eternal Rose. As a young child she would always walk the streets and greet people with a smile and a bounce in her step. Both of her parents were great friends with the Salvators and she herself was best friends with Troy. Even if he did pick on her. Soon her friend moved away with his father when Troy's parents split. It made her sad to have lost her friend. But her parents still kept in contact with Troy's mother. Skye's mother Elisa was best friends with Troy's mother and they always hung out together. When she was around seven years old her father passed away. Growing up her mother taught her the ways of her Native American culture and the stories of how their tribe came to be. Growing up in such a small town she learned how to do many things. One thing that she always found fun was to tinker on cars and motorcycles.Skye is even trying to rebuild a 1968 vintage Mustang Cobra. It's taken her a while but soon she will have it up and running. She was thought to be a tom boy, but she does have her girly side.
Soon she found out that she herself was a descendant from a great wolf pack. Her great great grandfather was so called the leader of this pack. As she was still very young when she learned of this she did not believe that she would one day be a wolf herself, or a shapeshifter rather. The day that she heard Troy was moving back to Eternal rose she was over joyed that her child hood friend would be coming back. Little did she know what was coming along with that.
Personality:
Skye has a very cheerfull personality, and is always glad to lend a hand. She Loves to go out and have fun, specially with her Friends. She Hardly ever gets mad at anyone, and never starts fights. She does what she has to, to get through the school year. Always Excited for summer to come again. She Loves to Work on her 1968 vintage Mustang Cobra, while listening to the radio.
Strengths:
-Friends
-Her Mother
-Working on her car
-Listening to music
Weaknesses:
-Loss of Friends or Family
-Watching a nice old car go by
-Having a crash
-Free pizza
Ability:
None at the moment
Family:
-Mother- Elisa Pratt
Friends:
-People-
(doesn't really know who to put here so. o.e' yeah)Other:

No one